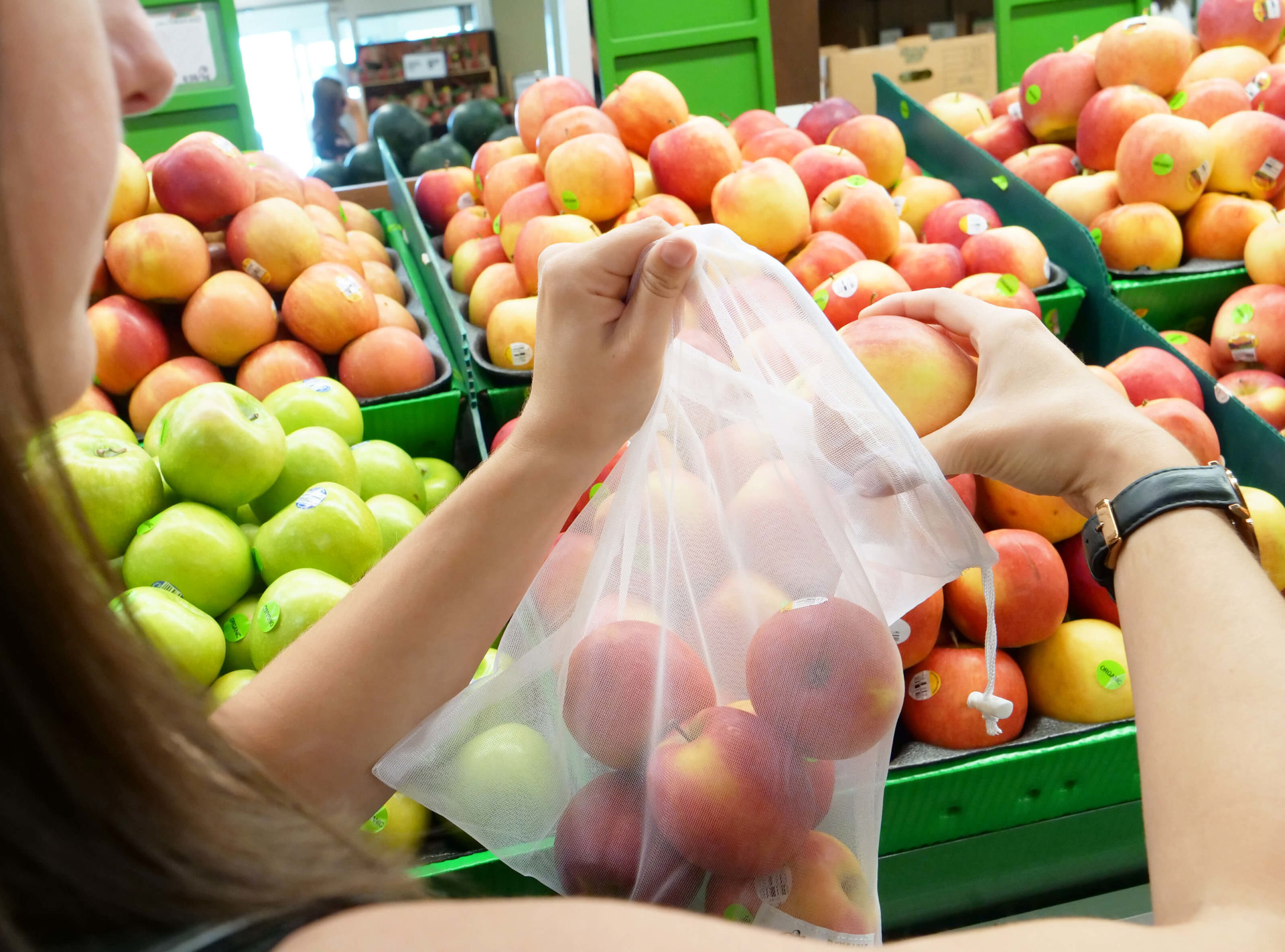 A grocery-retail brand with over 100 locations intends to eliminate single-use plastic at checkout and throughout the in-store shopping experience. The plan is to roll-out effective on June 1st, 2021, in all the stores across Ontario. In an effort to encourage customers to bring their own and buy reusable bags, a variety of designs were required to support different types of transactions.
SOLUTION
Based on the plan, our team coordinated the design and implementation of a range of 8 reusable packaging options for the client, retailing as low as 0.25/pc to 19.99/pc.
The final roll-out included paper bags, PPNW welded bags, rPET reusable tote bags, PPNW reusable tote bags, insulated cooler backpack, insulated cooler tote bags and reusable produce bags. These eco-friendly bags are built strong to resist rips and tears while in use. 
Each bag was branded to match the client's artwork and requirement with top to bottom customization for a streamline customer experience. We adjusted and consulted with the in-house buying team to ensure the strength and durability of the bags would last for 100 uses. The bags were rigorously tested and modified to ensure they exceeded the minimum requirements by the client.
Our support and logistics team managed logistics, deliveries and timelines for all skus to the various distribution centres. All the bags were beautifully packaged and ready for the store shelves.
In the end, our client made significant sustainable improvements to its business strategy, creating an additional revenue stream, whilst eliminating single-use plastic. The goal in the future is to reduce additional single-use plastics in-store. We encourage and support this change, and we are ready to assistant during this next step.
Download our stock Catalog