The goal is to provide premium quality fashion basics t-shirt to be an official University-branded merchandise. Associate the t-shirt with fair practices and the ethics behind is part of the plan. The print was also something to consider. A powerful message would make the students feel good about wearing them.
THE SOLUTION
Based on University needs we suggested the unisex Fairtrade Cotton T-shirts.
Fairtrade is a movement for change that works directly with businesses, consumers and campaigners to make trade fair for farmers and workers. Fairtrade cotton was launched to put the spotlight on these farmers who are often left invisible, neglected, and poor at the end of a long and complex cotton supply chain.
Fairtrade Cotton T-shirts are soft, stylish and made of 100% Fairtrade. The custom capabilities of this t-shirt allow us to design an impactful print. An important message that needs to be reminded now more than ever: BE A NICE HUMAN for the earth & humanity!
We worked collaboratively to successfully develop a range of colours and sizes to accommodate the client's operational needs. Our team was able to support with inventory and distribution, product development, warehousing surplus goods, and managing deliveries as required.
Nowadays, the BE A NICE HUMAN is still part of the University store merchandise inventory. It is possible to find students wearing it on-campus or off-campus. We are proud to be part of this project that positively influences people to make a difference in the world.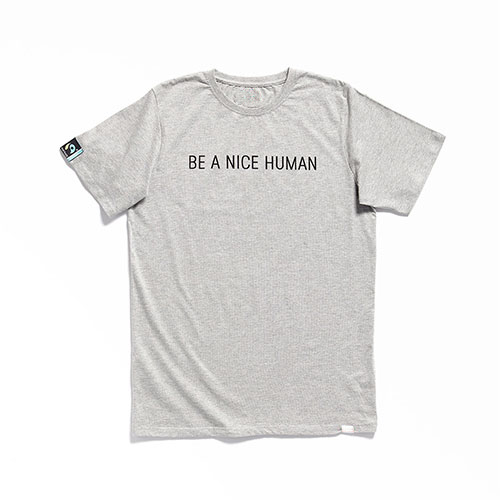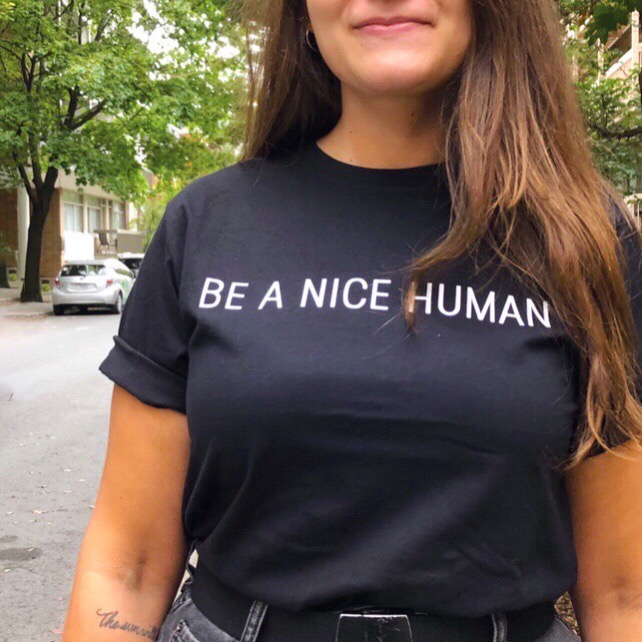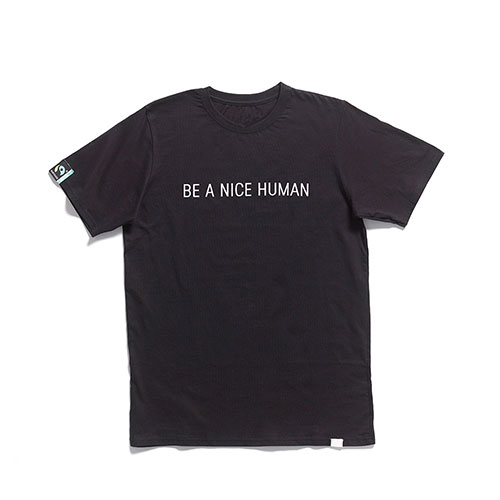 Download our stock Catalog